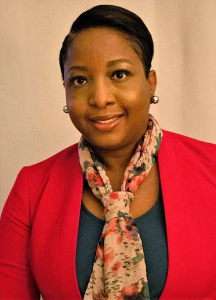 A native of South Florida and daughter of blue-collar Jamaican immigrants (still together till this day), Attorney Simmonds was raised in a large, tight-knit family that centered their lives on faith, hard work and education.  She is the last of the six siblings with whom she grew up in Lauderhill and an almuna of Barry University's Dwayne O. Andreas School of Law.
Practicing mainly family law for the past 11 years, Attorney Simmonds has worked in both the private large law firm and public/government spheres, and has championed cases at both the lower court (trial) and appeals levels for both private clients and court-appointed clients.  When she can, she takes short-term pro bono cases on behalf of low-income individuals with disabilities.  Tasha has also been a voice for the best interests of south and central Florida's abused, abandoned and neglected children in foster care (dependency court) as a guardian-ad-litem and attorney-ad-litem.
Her clients appreciate her active listening, empathy and relentless strategizing and determination in the most contested, legally complicated and acrimonious cases and trust her to steer the case to a reasonable resolution when possible.  She is equally comfortable coming to the table as she is going into battle…but believes all should come to the table.
Personally, Attorney Simmonds prides herself in being considered a "go-to" sounding board and strategist amongst her peers and even her seniors in the field.  When not working, she writes, plays guitar and hangs out on the beach footsteps from her home. 
​