CIVIL LITIGATION & PERSONAL INJURY
---
Have you been hurt or wronged? Tasha Simmonds, Esq. understands the dynamic nature of personal injury and matters involving civil wrongs.  Her negotiation skills and readiness to pursue litigation if necessary have enabled her to often obtain the maximum recovery available on behalf of past clients.  Given the hands-on and thorough approach employed by the T.S.P.A. team, Attorney Simmonds takes a highly selective approach to accepting new cases.  Please schedule a consult to receive a free case screening: (888) 311-8511.
CHILD & FAMILY LAW
---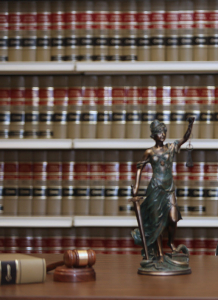 Contested Litigation. Tasha Simmonds, P.A. litigates contested family law cases in various counties throughout the state of Florida. These include:
Dissolution of marriage (divorce) cases involving the division of high-value assets
Time-sharing (custody) cases considered "high-conflict" by the court and may involve
a guardian-ad-litem (GAL) or parenting coordinator
Cases involving the establishment or enforcement of alimony and/or child support
Domestic violence cases
 Stepparent adoption
Appeals and modifications of family court orders
​Uncontested Matters. Tasha Simmonds, P.A. takes pride in offering clients with uncontested family law matters a streamlined and easy-to-follow process for obtaining their paperwork and/or final judgments. Attorney Simmonds has served as a court-appointed mediator and is able to help facilitate agreements when necessary.
Family-Adjacent Legal Issues. Given the fluid nature of family practice, Tasha Simmonds, P.A. also regularly provides legal advice, document review and drafting services as well as court representation in areas that often arise or intersect with family-related issues, whether in family court or other civil proceedings.
WHAT WE DO NOT OFFER
---
While Tasha Simmonds, P.A. does not offer legal advice or representation in the areas of criminal defense, worker's comp, traffic ticket defense, probate/guardianship, social security benefits, medical malpractice, foreclosure defense or any other area not named in the previous sections, referrals are available.
If we cannot assist you, we will happily refer you to a competent professional who can. Call: (888) 311-8511 for a free consult.